I rarely spot celebrities who live in Brentwood, Tennessee. But I know they're here.
I see the tour buses headed to the Homes of the Stars all the time.
So, which celebrities live in Brentwood — or near Brentwood?
Would I even recognize them?
I was eager to find out…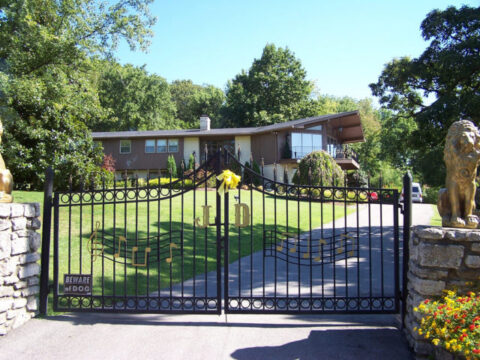 Celebrities I've Seen
I know I'd recognize Brentwood's Melinda Doolittle. After all, I've covered her American Idol journey from her audition to her first album!
And how about New York Giant's quarterback Eli Manning? His bride Abby McGrew calls Brentwood her hometown.
When I spotted professional ice skater Scott Hamilton at a Titans Game, I looked him up and found that he and his wife Tracy live in Franklin — not too far away from Christian recording artist Michael W. Smith's farm.
Homes Of Nashville Stars
Here are some great photos of the homes of Nashville celebrities.
While doing research, I found this fun-to-watch slideshow of celebrity homes in Brentwood and Nashville. It will open up directly into Google Earth if you have it installed on your computer. (This slideshow was created by StLouisMapper and is shared courtesy of the folks at CelebrityAddressAerial.com)
As for me, I'm spending some time looking at Google Earth maps that pinpoint homes of the stars:
I'm a wife, mom, and resident of Brentwood, Tennessee. I love finding fun new things to see and do in the Brentwood area! Most recently, I've enjoyed blogging about my pregnancy with baby #3.
.