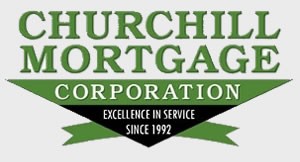 I posted yesterday about April Consulo, the Realtor that worked with us when we moved to Brentwood, TN.
This got me thinking about the other people who made the experience such a successful one.
We worked with David Porter at Churchill Mortgage and would recommend him if you're considering a new home mortgage.
First of all, I'm a big Dave Ramsey fan so I had heard of Churchill Mortgage before, since he talks about them quite a bit.
Then April recommended David Porter (who happened to be at Churchill), so we went with him.
When we bought our first home, I have to admit I really didn't understand exactly what was happening.
I also didn't know what questions to ask.
When we were working with David Porter, he made sure that we completely understood the home loan process. I asked a lot of questions this time — probably enough to annoy most people — but David was always patient and had time to answer them all.
You can contact David Porter by calling (615) 370-8888 or email him directly at [email protected]
The office is located at 761 Old Hickory Blvd, Brentwood, TN.
I live in Brentwood, Tennessee and write about fun things to see & do there. I also enjoy using rubber stamps and scrapbooking materials to make my own cards. I use Stampin' Up products for a lot of my handmade cards.
.