This post may contain affiliate links. If you buy thru these links, we may earn a commission at no additional cost to you.
---
If you're looking for inexpensive (read: cheap) Valentine's Day roses, have a look at these photos!
These six-rose bouquets from Aldi cost $2.99 all year long.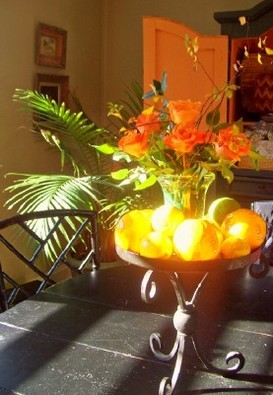 Here's how to make those cheap supermarket bouquets look fabulous for Valentine's Day, or everyday…
Aldi is a no-frills grocery chain with rock bottom prices.
A brand new Aldi opens in Franklin, TN later this spring.
You can also find good deals on two dozen rose bouquets at Sam's Club and Costco.
—>UPDATE: Wild Oats Franklin is offering 2 dozen rose bouquets for $20 on Valentine's Day. Aldi offers special dozen rose wrapped bouquets for $16.
That is, if you can find roses near Valentine's Day. That's why I love the everyday, $2.99 cost at Aldi stores.
(The roses are not long-stem, but not as short as I cut mine in the photo above.)
Here's how to pick the best supermarket rose bouquet:
Find out when the next fresh flower delivery is.
If possible, choose from the new box of flowers.
Don't buy roses which are opened fully or have loose petals.
Your Aldi rose bouquet will also come with a big fern frond and one stem of filler flower like astromeria lilies in bud. I am usually pleased with the overall quality, especially when I add the flower food.
Here's how to make supermarket roses look even more beautiful at home:
Snip off the straggly leaves.
Dilute the free Floralife packet in cold water.
Make a fresh cut on each stem.
Put flowers in water immediately after cutting.
Of course, you will need your own vase for Aldi flowers. A six-stem bouquet doesn't take up much room, so I suggest a skinny vase or even a narrow drinking glass.You might also divide your flowers among a few bud vases.
Here are my extra-special touches for making your Valentine's Day roses spectacular:
Cut the stems short and pack them densely in a silver julep cup.
Add garden greenery like ivy or nandina clippings, even pine.
Mix in fresh fruit like Aldi's cheap lemons or oranges on bamboo skewers.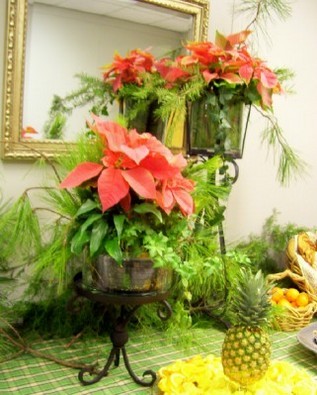 Aldi also carries seasonal potted plants like poinsettias at Christmas and geraniums in early summer.
At holidays and graduation times, the flower pickings may be slim. I usually find at least one bouquet of red roses, one of pink, and one in the yellow/orange range.
If you're not into arranging your own Valentine's Day flowers, here are our picks for the best Nashville florists.
I'm a wife, mom of 4, and resident of Brentwood, Tennessee. I love finding fun new things for my family to see and do in Brentwood and the Nashville area!