This post may contain affiliate links. If you buy thru these links, we may earn a commission at no additional cost to you.
---
Whether you travel a lot, or you're just looking for a unique location for a special event — like a wedding, New Year's Eve, birthday celebration, or some other milestone — these one-of-a-kind hotels in Tennessee are worth splurging for.
Even if you don't plan to stay at one of these Tennessee hotels, they're each definitely worth a visit the next time you're in the area.
Each is rich in history, and you can bet that if you take the time to visit… a good time will be had by all!
Following are 8 of most unique hotels in Tennessee.
Each of them combines the perfect mix of Southern hospitality with the best of modern hotel amenities.
Enjoy!
4 Top Hotels In Nashville With A Unique Story
Opryland Hotel
2800 Opryland Drive
Nashville, TN 37214
(615) 889-1000
Though the original Opryland theme park closed in 1997, the Opryland Hotel continues on as one of the South's most luxurious hotels. It's the largest non-casino hotel in the continental United States outside of Las Vegas. The Opryland hotel boasts a number of awards for its hotel, meetings, and food. What makes this hotel so unique is the vast array of things to see and do within the confines of the hotel itself. In the atrium, there's shopping at more than a dozen retail stores, dining at more than a dozen restaurants, not to mention all of the bars, lounges and nightlife opportunities which abound there! Plus, you can take a boat ride on a guided tour inside the hotel, walk the brick-lined streets through a tropical forest filled with plant life, enjoy light and dancing water shows — all within the 5-acre atrium, which has an amazing glass ceiling. There's definitely something for all ages here.
Hutton Hotel
808 West End Avenue
Nashville, TN 37203
(615) 340-9333
This eco-friendly hotel is located in Nashville's West End / Midtown area. Heck, they're so green — and want you to be too – that you even get a hybrid courtesy car to use during your stay. Not to be missed is the restaurant formerly known as the 1808 Grille, where Nashville meets London at the corner of tasty and divine. Little-known secret: you can get complimentary wine from 5 p.m. to 6 p.m. Monday through Friday.
Hermitage Hotel 
231 Sixth Avenue North
Nashville, TN 37219
(615) 244-3121
Located in the heart of downtown Nashville, the Hermitage Hotel is Tennessee's only Forbes Five-Star hotel and AAA Five Diamond hotel. The hotel, which opened in 1910, was constructed on the former site of James K. Polk's home called Polk Place. The Hermitage Hotel is Nashville's first million-dollar hotel. It's well-known that this hotel is frequented by Country music stars — which I can attest to based on my handful of visits to the Oak Bar. Two must-see spots inside the Hermitage Hotel are:
The Drusie & Darr – a classy restaurant experience with a twist. Inspired by cultural sustainability (preserving the past while using techniques of the present), all of the food is locally grown.
The Men's Restroom – it's no joke. This art deco themed room is a historical masterpiece. Visited by both men and women alike (often with cameras in hand), the men's restroom inside the Hermitage Hotel is a symbol of the finest decor and craftsmanship that has stood the test of time.
Union Station Hotel
1001 Broadway
Nashville, TN 37203
(615) 726-1001
Union Station is a restored railway station that served passengers from 8 railroads in the 1900's and is rich in history. Located in the heart of Music City, the Romanesque architecture brings a unique charm to the area. Today, the Union Station Hotel serves as one of the more unique independent boutique and luxury hotels in the area. They recently underwent another transformation.
Other Noteworthy Hotels In Tennessee
Peabody Hotel
149 Union Avenue
Memphis, TN 38103
(901) 529-4000
The fountain in the Peabody's lobby holds a surprise for first-time visitors: ducks. The ducks first appeared in the fountain in 1932 as a practical joke, but the staff and patrons became enamored with them. Each day, the ducks march to the fountain in a straight line at 11 a.m. and depart at 5 p.m. The Peabody features 2 award-winning restaurants:
Cappricio Grille, an Italian steakhouse, owns AAA's Three Diamond award.
Chez Phillipe, a classical French restaurant, boasts the only Forbes Four-Star restaurant rating in the Midsouth.
Chattanooga Choo Choo Hotel
1400 Market Street
Chattanooga, TN 37402
(423) 266-5000
Yep, you can actually stay overnight in an authentic restored Victorian train car room! Of course, they also have standard hotel rooms and suites at the Chattanooga Choo Choo Hotel. When Chattanooga's Terminal Station shut down in 1970, a group of local businessmen banded together to save the historic landmark. Rather than turning it into a museum, they took a novel approach and converted the train station into a hotel. Today, the Chattanooga Choo Choo Historic Hotel stands fully restored. The hotel features on-site shopping, along with 6 different restaurants.
Oliver Hotel
407 Union Avenue
Knoxville, TN 37902
(865) 521-0050
The building that now houses the Oliver Hotel formerly hosted a wide range of businesses. Originally a bakery, the building has transformed over the years into a candy shop, a soda fountain and a drugstore. In 1982, it finally converted into a hotel to house guests for the 1982 World's Fair. The Oliver Hotel features a variety of rooms for any budget. From simple rooms for the budget-minded to rooms with a view of Memphis's Market Square, the Oliver Hotel offers a unique experience. Plus, it's within walking distance to Knoxville's finest shopping, dining, and entertainment.
River Inn of Harbor Town 
50 Harbor Town Square
Memphis, TN 38103
(901)260-3333
Southern charm and European decor meet at the River Inn. Nestled between downtown Memphis and the Mississippi River, the hotel absorbs the combined ambiance of the two. The River Inn has received the U.S. News and World Report top rating for Memphis hotels. It also carries AAA's Four Diamond award. The rooftop terrace provides an amazing view of the Mississippi River and the bustling downtown Memphis. Borrowing from European tradition, the River Inn offers complimentary turn-down service, complete with port wine and chocolate truffles, in addition to complimentary wine at check-in and a gourmet breakfast every morning. You also get 24-hour concierge and valet service.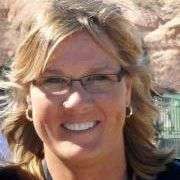 We moved from Florida to Tennessee in 2001. All signs point to the fact that we will probably retire here — by choice. We L O V E Nashville! Our favorite places to live are just <em>south</em> of Music City — we've had houses in Brentwood, Franklin, and Spring Hill. (And we have properties in Leipers Fork, Cookeville, and Lewisburg.) This is where I share my best tips for moving your family to Brentwood, Tennessee. When I'm not out & about enjoying the Nashville area, you will find me at the corner of Good News & Fun Times as publisher of The Fun Times Guide (32 fun & helpful websites).