This post may contain affiliate links. If you buy thru these links, we may earn a commission at no additional cost to you.
---
If you're in the market to buy or sell a home in Nashville soon, here's an outside-the-box idea for you!
All across the country, QR codes are being used in the real estate industry to increase home sales.
Following are some ideas for using QR codes to buy or sell a home in Nashville…
Reasons To Use QR Codes In Real Estate
For starters, think of a QR code (or Quick Response Code) as a symbol that makes it possible to put an Internet link on any physical item.
When someone scans that QR code with their smartphone, they are taken directly there!
This is a win-win for both the homebuyer and the homeseller.
The #1 benefit to the homeseller is the ability to share more info than you can put on a standard sign or flyer and build a database of potential homebuyers. (Can you say virtual tours? Among other things, of course.)
The #1 benefit to the homebuyer is the convenience of having the information you're looking for stored right on your phone without having to type in long URLs, write down anything, or speak to someone directly. That's right, the information is delivered more rapidly — and with fewer keystrokes — than typing in a website address, sending a text, or making a phone call.
The QR code is instantly linking to accurate, up-to-the minute data. This efficiency was never before possible and is a huge benefit for our clients. —Deb Bergman
Using QR Codes With Nashville Real Estate
It's a no-brainer, if you're in the market to buy a new home in Nashville, you will definitely save a lot of time and effort if you take your smartphone along with you when you're looking at houses. You will immediately understand why once you see all the ways that homesellers are using QR codes these days.
On the other hand, if you're trying to sell your house in Nashville, you may not even realize all of the ways that you can benefit from using QR codes!
Here are just 3 of the many different ways to incorporate a QR code into your home selling strategy to make your house stand out from all the rest. Many of these you can do yourself. Or, if you have a realtor, you can ask them to do these things for you in order to make your home more attractive to potential homebuyers in the area.
#1 – Advertising
QR codes are being used by homesellers and realtors in the following ways:
#2 – Building A Contact Database
Do you remember what a Rolodex is? It's a circular rotating device with sheets of paper (divided into a,b,c order) where you can manually write out the contact information for a person or business. That information is stored on a "rolling" device that makes it easy to quickly find someone by name.
Today's cell phones have made it very convenient and easy to store names and phone numbers. (It doesn't have to be a smartphone to do this.)
QR codes have made it even easier! With a quick scan, a QR code can transmit and store contact information online for you, making it a great tool for building a database of potential homebuyers.
Beyond that, you can also add a QR code to your business cards with your contact information embedded in the code. Once the code is scanned by a smartphone, your contact information is added as a new contact.
#3 – Printing Gift Items
Yes, you read this correctly. Nashville realtors are adding QR codes to their giveaways and printed items that they hand out to potential homebuyers.
Traditional examples of printed gifts include things like calendars and bookmarks. However, QR codes can be put on just about anything, so use your imagination to think of unique items that you could put a QR code on in order to get your home some extra attention. Remember, the QR code can be embedded with any information you wish. (Think coupon codes, referral bonuses, open house dates, giveaways, etc.)
If you really want people to pay attention to your QR codes, make them good for something fun. Say you've placed a QR code decal in your storefront window, why not reward those who scan it with 10% off their purchase or a free pastry? Give them something small to thank them for their patronage. Simply create a custom QR code for the freebie you want to offer. You could even get creative and hide the QR code offers online, like on your Facebook page or website, or somewhere inside your store. Source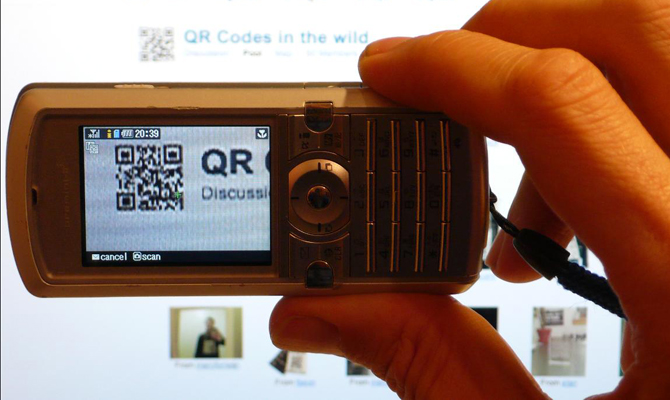 Before You Create A QR Code
When a QR code is used to link to a specific website, that site must be optimized for viewing on a mobile device. One site that helps realtors make mobile listings is vyoo.it.
Any device that has a camera, Internet access, and a QR reader (or app like Barcode Scanner) can read QR codes. Smartphones have increased the usage of QR codes greatly because they have all 3 mentioned components neatly packaged within a small device. There are many QR code reader apps available, most of which are  FREE. Here are some QR code readers for Android, and some QR code readers for iPhone.
Here are 11 reasons you should be using QR codes at your place of business.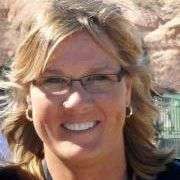 We moved from Florida to Tennessee in 2001. All signs point to the fact that we will probably retire here — by choice. We L O V E Nashville! Our favorite places to live are just <em>south</em> of Music City — we've had houses in Brentwood, Franklin, and Spring Hill. (And we have properties in Leipers Fork, Cookeville, and Lewisburg.) This is where I share my best tips for moving your family to Brentwood, Tennessee. When I'm not out & about enjoying the Nashville area, you will find me at the corner of Good News & Fun Times as publisher of The Fun Times Guide (32 fun & helpful websites).