This post may contain affiliate links. If you buy thru these links, we may earn a commission at no additional cost to you.
---
I am certain that having to call a plumber (or any other contractor) is one of the worst things to have to do.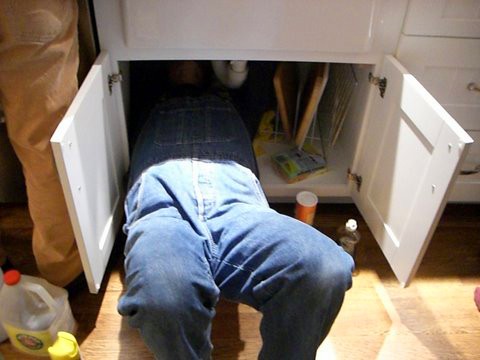 Not only are you taking time off work to meet them, it's also expensive and a little bit scary while you're waiting to find out what's wrong.
My Concerns Are The Same As Yours:
Will they show up on time, if at all?
How do I know that the repairs they recommend are really what I need?
What if the repair doesn't fix the problem, and they won't come back?
My Experience With ARS Service Express
I have called ARS Service Express in Nashville for 3 different problems in the last year. (Feel sorry for me… I know I do.)
The first time I called, I didn't know what to expect, but it was an emergency late on a Friday night. I came to "A" in the yellow pages first, so that's who I called.
(As I mentioned, I've since called them 2 other times and that should speak for itself.)
All 3 times that I called for an appointment, they sent a contractor named John (don't know his last name) and he has been great. He has always shown up on time, been polite, and most importantly, fixed the problem!
I don't ever enjoy writing out a check for this type of thing, but the price quoted was exactly what I paid.
I also like the fact that the people who answer the phones and make the appointments are very nice and tried to accommodate our schedules.
ARS Service Express serves the Nashville Tennessee area. You can reach them at (615) 883-2500. If you find yourself in need of plumbing services I would definitely recommend this company.
This is a nationwide company, so if you're not in the Nashville Tennessee area they may still have a service center near you. Use the online locator to find a center in your area.
I live in Brentwood, Tennessee and write about some of the fun things I like do around here… and some of the must-see places I would recommend for visitors to the area.