This post may contain affiliate links. If you buy thru these links, we may earn a commission at no additional cost to you.
---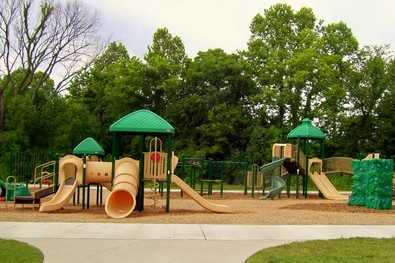 How did I let this news slip by me?
There is a brand new park in Brentwood, Tennessee!
Owl Creek Park is open this summer, though its signs and landscaping are not yet complete. I packed up the kids and camera to investigate.
Here are all the details about Brentwood's newest park…
About Brentwood's Owl Creek Park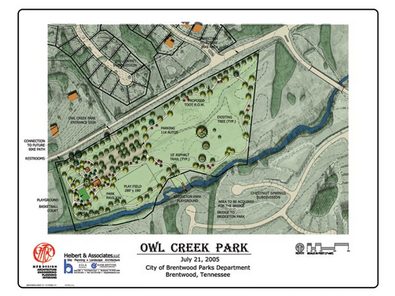 Owl Creek Park is located along the east end of Concord Road, between Concord Pass and Chestnut Hill Road.
The entrance to Owl Creek Park is directly across from Willomet subdivision.
The park lies between Concord Road and Owl Creek.
There's a temporary sign now, but soon you will see Brentwood's signature black board horse fencing along Concord Road.
A footbridge connects Owl Creek Park to the Bridgeton Park and Chestnut Springs subdivisions on either side.
The land for Owl Creek Park was donated by a developer.
Owl Creek park is a 21-acre neighborhood park which includes one covered picnic area, complete with a large charcoal grill. The shelter may be reserved by calling Brentwood Parks and Recreation.
Owl Creek's walking trails include a 3/4 mile outer loop and a 1/2 mile inner loop. The paths are paved, except for the marshy areas, which are made of board.
And yes, Virginia, there is a playground!
My kids were ecstatic over Owl Creek's 2 play structures. In all our playground travels, we have never seen a triple slide before!  This Little Tikes climbing wall was a huge hit, too.
Families will enjoy the giant basketball court. Several neighborhood boys had ridden their bikes to Owl Creek for an informal game.
Related:
I'm a wife, mom of 4, and resident of Brentwood, Tennessee. I love finding fun new things for my family to see and do in Brentwood and the Nashville area!