This post may contain affiliate links. If you buy thru these links, we may earn a commission at no additional cost to you.
---
After reading The 100 Mile Diet, I've been watching for "local food" resources near Brentwood.
This weekend I heard a commercial on NPR which advertised a restaurant menu with all local produce, meats, and even local wines.
It was Saffire, the fine dining restaurant at the Factory at Franklin.
How cool is that?
I'm intimidated by the thought of cooking solely with local ingredients, but I'd love to give it a taste…provided someone else does all the gathering for me!
Of course, the Factory at Franklin is famous for its Farmer's Markets each Saturday from May through November. That's probably where the Saffire chefs obtain their local ingredients.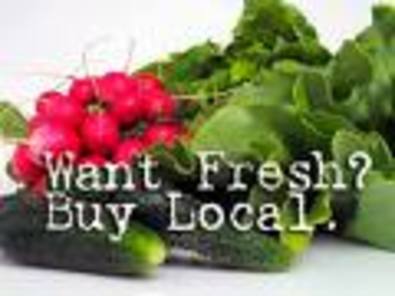 I peeked at Saffire restaurant's menu online.
I think we'll plan our next date night at Saffire!
I'm a wife, mom of 4, and resident of Brentwood, Tennessee. I love finding fun new things for my family to see and do in Brentwood and the Nashville area!