This post may contain affiliate links. If you buy thru these links, we may earn a commission at no additional cost to you.
---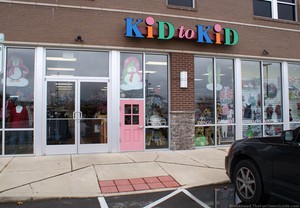 Two of my friends recommended that I try Kid to Kid in Brentwood, a kid's consignment store. They said it's better than buying children's clothes at consignment sales.
Consignment sales can be stressful.
The advantage to consignment sales is the large amount of items to choose from.
The disadvantage to consignment sales is the short time they are open (usually only 2 days twice a year), the large crowds, and the sense of urgency the shoppers feel to find that great deal before you do.
I've done them before, and there is a fair amount of work to do to prepare for one. In order to be eligible to attend the sale, you must sell items as well.
Kid to Kid is open all year and I don't have to sell in order to buy there.
First Impressions
The store is located on Seaboard Lane beneath the Brentwood Children's Clinic.
Kid to Kid
95 Seaboard Lane
Brentwood, TN37027
(615) 309-0903
They are open Monday through Saturday from 10am to 6pm and Sundays from 1pm to 5pm.
Interestingly, Kid to Kid has 2 entrances. One is the regular adult-sized door and next to it is a small pink door just for kids.
Lots Of Stuff!
When you walk in, it looks pretty cluttered because they have so much stuff. Besides baby and kids clothes, they have toys, furniture, baby gear, and maternity clothes.
It really is easy enough to find things though, because it's an organized clutter.
The clothes are in the center of the store in aisles that are labeled by gender and size.
One wall is covered with shoes another with toys, another with ballet outfits.
There is a large rack of books in the front of the store.
In the back of the store is the baby furniture and gear.
Up at the counter are accessories.
How Are The Prices?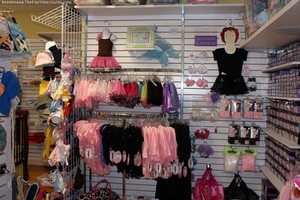 The prices are why I shop consignment — whether it's a sale or a store.
Kid to Kid has the advantage there too. The store decides on the price of items and it's consistent. On the other hand, at a consignment sale, the sellers (aka other moms like me) decide on the price. So items are not consistently priced and some are overpriced.
I have found that most Kid to Kid items are actually priced lower than the consignment sale prices.
This year I had luck finding 2 cute holiday sweaters for only $4 each. Another time I went to Kid to Kid I bought 3 pairs of pants and 3 shirts for $25.
There is no price comparison with regular retail stores. I can buy 4 outfits at Kid to Kid for the price of one at Gymboree. So the big question is quality.
How's The Quality?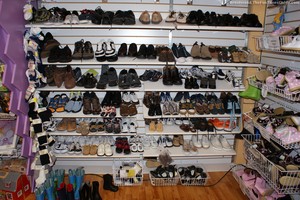 These are used clothes. Some clothes look like they are used, but the majority of them don't.
Kid to Kid only accepts clothes that are "gently" used and in current styles. Young kids wear clothes for less than 6 months generally — because they either grow out of them or the season changes. So a lot of the clothes at Kid to Kid are still very wearable.
The one item I have not had any luck with at Kid to Kid is shoes. Either they didn't have the right size or the quality was just okay.
It's Definitely Worth A Visit
Another thing about Kid to Kid… I walk in without any expectations. Because they sell used clothes from regular people, the inventory is unpredictable. One time I can come out with lots of stuff. Another time I might leave empty handed.
I don't shop consignment exclusively, but I don't like to pay full price all the time either. It's nice to know that I have an option to the prices in regular retail stores and the stress at the seasonal consignment sales.
I live in Franklin with my husband and our toddler son. I enjoy writing about our experiences visiting places in Franklin, Cool Springs, and the Brentwood area.