If you're searching for gluten-free dining in Middle Tennessee, you might be interested in a relatively new restaurant called Zoe's Kitchen.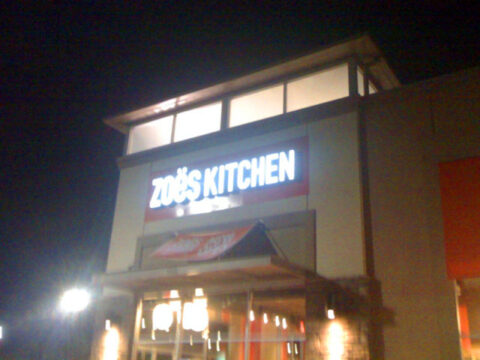 With locations in Brentwood and Green Hills, Zoe's Kitchen offers quick, fresh food–some of it certified gluten-free!
The Brentwood Zoe's Kitchen is located in Maryland Farms. You'll find it in the Publix shopping center that faces Old Hickory Blvd.
The Zoe's Kitchen website has a specially prepared list of gluten-free foods. The cole slaw and chicken (grilled and roasted) are safe bets, as are many of the sandwich fillings without the bread.
Zoe's Kitchen also sells food by the pound. If you're entertaining a gluten-free guest, why not pick up something special just for him?
More Gluten-Free In Brentwood
I'm a wife, mom, and resident of Brentwood, Tennessee. I love finding fun new things to see and do in the Brentwood area! Most recently, I've enjoyed blogging about my pregnancy with baby #3.
.