This post may contain affiliate links. If you buy thru these links, we may earn a commission at no additional cost to you.
---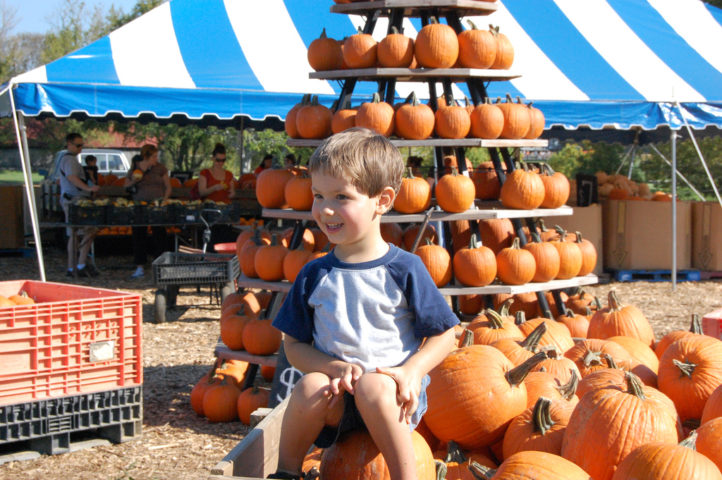 We have a new fall tradition in our family.
It's an annual trip to Gentry's Farm in Franklin, TN.
Gentry's Farm is located 3 miles west of Franklin on New Highway 96 West (1974 New Highway 96 West, Franklin, TN 37064) across from the Westhaven subdivision.
We visited for the first time this year, and it was a ton of fun.
What Gentry's Farm Is Like
There is so much to do at Gentry's Farm, it's amazing to me that we have not been there before.
Fall is my favorite part of the year and I think this is the perfect way to spend a Saturday with your children.
Autumn Fun At Gentry's Farm
In addition to the Fall fun, you'll find interesting history as well:
There are several log structures, with the first being built in the early 1800's.
The main house is a brick structure that was begun by Samuel Fielding Glass, Jr. before the Civil War. Receipts for finishing materials are dated for the first few years after the war.
There have been 7 generations who have owned this farm and it is still an working farm today.
Today the farming efforts include pumpkins, corn, hay, straw, and beef cattle.
The scenery is absolutely breathtaking, so if you do plan to go make sure you give yourself plenty of time to enjoy it.
Gentry's Pumpkin Patch
During October, the Pumpkin Patch activities (for children of all ages) include:
4-acre Cornfield Maze – I didn't do this one personally, because I saw the movie Children of the Corn when I was a kid. Enough said.
Farm Animals – goats, chickens, and a turkey. They're behind a fence, so you can't touch them. It's a closer look than I'd ever had before.
3 Barns – filled with fun and interactive activities for children.
Pumpkins – 25 acres of pumpkins!
Hayrides – this was fun because you don't actually have to sit in hay to ride on these wagons. I don't know who ever decided that sitting in hay would be fun, but if you've done it, then you know it's not. The hayride actually takes you past their beef cattle, up close and personal. I don't like to see it before I eat it, so I didn't like that part, but the kids seemed to enjoy it.
You enter by driving directly through the field off of Highway 96:
I live in Brentwood, Tennessee and write about some of the fun things I like do around here… and some of the must-see places I would recommend for visitors to the area.