This post may contain affiliate links. If you buy thru these links, we may earn a commission at no additional cost to you.
---
Each year, Newsweek magazine selects the top 1000 high schools in the nation.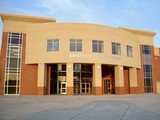 This year, BOTH Brentwood, TN high schools made the list:
If you're buying Brentwood real estate, we have important information you need to know about Brentwood's high schools…
Most people buy Brentwood real estate because of the excellent schools.
Both Brentwood and Ravenwood are great high schools.
We would feel comfortable sending our children to either school.
Brentwood High School

Brentwood High School was once Brentwood's only area high school. As a result, it developed an extensive curriculum of foreign languages and AP courses. Brentwood High School rivals Nashville private schools in its offerings, both curricular and extracurricular.
Among Williamson County's public schools, Brentwood High School has the most academic cachet, but its athletic program is no slouch, either. Brentwood High School employs more non-faculty coaches on staff than almost any other public high school in the state.
Brentwood High School is located on Murray Lane, between Franklin Road and Granny White Pike. There are no low-income neighborhoods that feed into Brentwood High School. Its zone includes all the Brentwood subdivisions north of Franklin Road, as well as some of the more established subdivisions between Concord Road and Cloverland Drive.
Biggest drawback: As Brentwood's first high school, BHS's grounds and facilities are not as sleek, nor as large, as the newly built Ravenwood High School.
Ravenwood High School
Ravenwood High School was built to accommodate the staggering growth of Brentwood real estate between Concord Road and Cool Springs. It is located on a beautiful piece of land that faces Wilson Pike. Ravenwood recently won the 5-A state football championship.
Biggest drawback: Ravenwood's academic curriculum is not as established or varied as Brentwood High School's. It takes time to build an enduring program like Brentwood High School's. However, Ravenwood's real estate zoning and demographic pool may be even richer than Brentwood High School's. In time, Ravenwood's resources should balance those of BHS.
IMPORTANT REAL ESTATE WARNING:
Some of the homes currently zoned for Ravenwood High School will NOT be zoned for Ravenwood High School in the future.
Williamson County plans to build an additional high school in the Nolensville area, between Page High School and Ravenwood. If you are considering buying a home on the Nolensville side of Brentwood, monitor this rezoning carefully. A home that is solidly within the Ravenwood High School zone is likely to hold higher value than a home zoned for the Nolensville area.
According to the Williamson County Schools website, a home's zoning for a particular school "cannot be guaranteed but for one year."
How do you find out which high school a Brentwood home is zoned for?
Realtors' MLS sheets are often incorrect.
Call Williamson County Schools with a prospective address, and they will tell you the definitive answer. The Williamson County Schools telephone number is (615) 472-4000.
I'm a wife, mom of 4, and resident of Brentwood, Tennessee. I love finding fun new things for my family to see and do in Brentwood and the Nashville area!