This post may contain affiliate links. If you buy thru these links, we may earn a commission at no additional cost to you.
---
Brentwood, TN is a unique area to map.
When it comes to counties, it's a little bit of Davidson county and a whole lot of Williamson county.
What's a househunter (or yard saler) to do?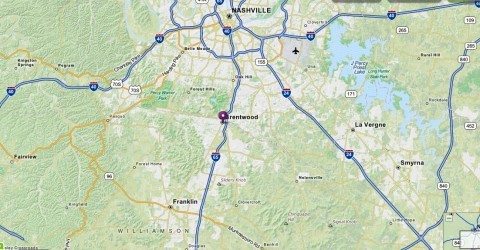 Finding Your Way Around
Much of Brentwood, Tennessee was developed in the 1980's and after.
When it comes to finding Brentwood homes and businesses, people often give you directions based on the subdivisions you'll pass, not the roads on which you drive.
Learning the Brentwood, TN subdivision names will save you lots of time.
Still, finding a Brentwood map will be essential to your success.
We bought a paper map at the Walgreens on Franklin Road. My Brentwood map has been crumpled beyond belief as I use it to find shortcuts, historic homes, and estate sales.
Brentwood's Schools
One caution to those in search of brentwood real estate…
Some houses have a Brentwood, TN postal address, but they are not within the Brentwood city limits or Williamson county line.
If you're looking to buy a home in Brentwood for its stellar schools, double check the county first.
A Brentwood map and a call to the Williamson County School Board will keep you from making a costly mistake!
Confusing Boundaries
If you're confused about the boundaries surrounding Brentwood, Tennessee… you're not alone.
Here are some insider tips for making sense of Brentwood's city limits.
I'm a wife, mom of 4, and resident of Brentwood, Tennessee. I love finding fun new things for my family to see and do in Brentwood and the Nashville area!