This post may contain affiliate links. If you buy thru these links, we may earn a commission at no additional cost to you.
---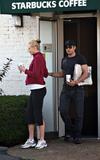 I read that Nashville transplants Nicole Kidman & Keith Urban delivered their baby girl, Sunday Rose, at a local hospital July 9th.
I thought I'd Google around to see which Nashville hospital Nicole Kidman used. (Baptist, according to local gossip.)
Instead, what I found were ugly rumors about Nicole Kidman, her baby, and postpartum photos around Nashville.
Here's what this local mom has to say about it…
I live in Brentwood, and I shop Green Hills often.
I have not spotted Nicole and Keith in person.
But people… these rumors are RIDICULOUS!
RUMOR #1:  Nicole Kidman had a fake pregnancy.
This pre-birth photo of Nicole shows a clear baby bump. It was shot somewhere around downtown Franklin while she took visiting family shopping.
If Kidman wanted to fake a pregnancy, why not fake a midwife and doctor-attended "home birth" instead? Home births are enormously popular and far more private than even a private suite at Baptist Hospital.
RUMOR #2:  Nicole Kidman must not have had a baby — because why would anyone leave a newborn for hours to go get coffee or take a yoga class?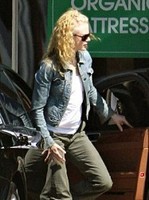 Perhaps people don't understand the geography here. The Kidman/Urban family moved to a new home in Northumberland, a gated community near the intersection of Hillsboro Road. and Harding.
Bread and Company, the bakery restaurant where Kidman met friends for lunch, is less than 5 minutes away from Northumberland.
I cannot believe people would question a new mom slipping out for lunch! I'd call it essential — and I'm the most nervous mom I know.  It's not like she can cart a newborn in front of the cameras and expect any privacy! Even a breastfeeding mom could be back at home in minutes.
RUMOR #3:  Nicole Kidman must not have had a baby — why else would she be shopping for a mattress less than 2 weeks after giving birth?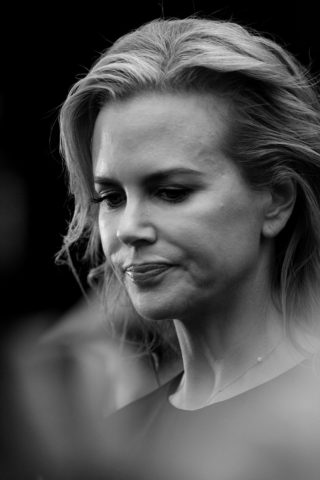 Hello! Birth is messy! We waited until shortly after our baby was born before replacing the mattress, I used a foam mattress for comfort while pregnant and upgraded to a firmer mattress suitable for co-sleeping soon after the baby arrived.
Celebrity or not, you can't really have an assistant test a mattress for you!
This photo shows Nicole Kidman in a loose t-shirt exiting the car in front of the only mattress store in Nashville that sells organic mattresses. Mattress Inn on Hillsboro Road. even has private sleep rooms you can reserve before you arrive.
Note: It would take Kidman and Urban about 5 minutes to get there from Northumberland.
If the Internet rumors are indicative of fans elsewhere, it's no wonder Kidman and Urban enjoy living in Nashville. We love spotting our neighborhood stars, but we're happy to let them be, too.
At Home in Nashville with Nicole Kidman
Have you spotted Nicole Kidman around Nashville?
Here are some spots where my friends often see her:
I'm a wife, mom of 4, and resident of Brentwood, Tennessee. I love finding fun new things for my family to see and do in Brentwood and the Nashville area!