This post may contain affiliate links. If you buy thru these links, we may earn a commission at no additional cost to you.
---
Have you heard about the new Aldi grocery store in Franklin, TN?
Here's why we think Aldi is such a neat place to buy groceries and why we'll be driving from Brentwood to shop there!
In case you're wondering, the next closest Aldi to Brentwood is on Nolensville Road — right across from the Nashville Zoo.
Must read: Trader Joe Has A Brother… He's Even Better. (Aldi)
Shopping at Aldi is different from shopping at other grocery stores.
Here are some things you should know before visiting Aldi:
Bring a quarter with you. You insert 1 quarter to rent your shopping cart. But you get the quarter back when you return the cart to its corral.
Be prepared to bag your own groceries after checkout. You can purchase plastic Aldi bags for 15-cents at checkout. Or do what most people do and grab an empty box while shopping. Besides, weren't you meaning to go cloth, anyway?
Take cash or a debit card to pay. (No credit cards are accepted.)
Be adventurous. Aldi carries very few brands that you will recognize. Most are private labels. Aldi offers a double guarantee on every product. You can return any item for your money back and a replacement. (So far, I've only had to do this on the French cut green beans, which were very mushy.)
Must read: 13 Secrets You Don't Know About Aldi
Here are some products I enjoy buying at Aldi:
European chocolates and wafer cookies (Hey, it is a German company!)
Fresh flower bouquets (5 roses and filler for $2.99)
Seasonal produce at rock bottom prices, and everyday produce at good prices
Milk, yogurt, and powdered milk
Baking goods — if you didn't stock up during holiday sales
Spiral sliced hams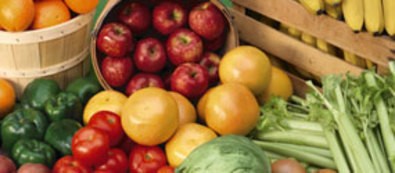 Read about another grocery chain that's new to the area: Whole Foods Market in Green Hills!
There's also a new discount grocery and restaurant supply store in Cool Springs: Gordon Food Service (GFS) Market.
I'm a wife, mom of 4, and resident of Brentwood, Tennessee. I love finding fun new things for my family to see and do in Brentwood and the Nashville area!